—-This was written and emailed in July of 2016 and is posted here for those of you who might have missed it.
—————
As salaam Alaykum brothers and sisters,
I wanted to take this chance to share with you about a necessary transition that is currently taking place with the Jerusalem Kindergarten, currently called Dar Al Salaam which is operating under the organization called Jerusalem Consortium for Research and Development or JCRD.  It is a scientific, educational, cultural, artistic nonprofit that was established in 2004.
Existing as an official kindergarten the school fell under certain restrictions that eventual became too limiting for it to be able to grow in that format, so it has been necessary to transition things into a non official educational facility, thus allowing things to be more effective and serve a greater number of kids and others in need as well.
I know a number of you visited during Ramadan and saw the number of people being fed and clothed there on a daily basis as well as being offered guidance and support with many areas of their lives.
Sidi was well aware of all the challenges and left instructions as to how to negotiate the various challenges he saw coming.
Shadduli Center continues to sent funds to nurture and grow the work being done there, and one of the most exciting aspects is that now if and when you visit you will be allowed to work side by side with Mahmoud and others and be much more involved.
Those of you who have witnessed first hand the tireless efforts of Mahmoud have experienced the passion and dedication he has to continue the legacy of Sidi to help those in need.
The entire family stands with him in this effort and together they have asked me to thank all of you who have supported this project over the years.
The buildings, the school buses, and everything that is there will be staying there, and with the grace and blessings of Allah things will flourish even more through this transition.
I have had some calls about the school closing and wanted to let everyone know that the way I see it is that a door to something potentially much bigger is opening up.
I hope you will all consider to continue with your support and inshallah I will see that everything arrives to the holy Land in a timely manner.
May Allah continue to guide you and bless you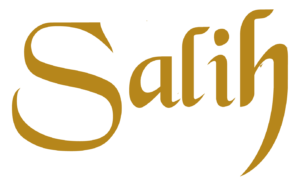 415 258 9920 PST
P.S.
LATEST UPDATE
In order to add maximum safety for all involved and because of the challenges currently existing in the Holy Land, especially Jerusalem, Mahmoud has moved with his family into a section of the Dar al Salaam complex so he is the caretaker and host for this holy place which welcomes you all.